Key Features:
The key to Aquamin efficacy and functionality is in the dynamic relationship between a unique porous honeycombed structure, with over 10 times the surface area of equivalent calcium carbonate and the presence of over 70 naturally variable trace elements, which are often missing from modern diets; acknowledged by the WHO as representing a hidden hunger.

The honeycombed structure allows for a set of benefits in the body, including aiding bioavailability & also offer a range of practical and measurable functional benefits for food and beverage formulators. The trace elements play an important role in health & act as co-factors in a wide range of biological processes.

Recent work undertaken by Marigot's research partners in the University of Michigan, among others, show the positive effect that this unique micro structure and natural elemental composition has on maintaining gut health, including the health and diversity of the microbiome.
UNIQUE HONEYCOMBED STRUCTURE
The Unique plant cell honeycombed structure provides product functionality and assists absorption.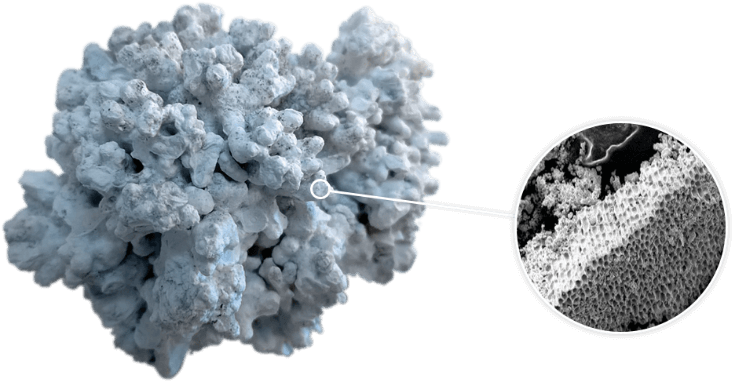 "Aquamin differs elementally and physically from mined minerals."