M
egazyme was founded in 1988 by Barry V. McCleary, PhD, DScAgr with the specific aim of developing and supplying innovative test kits and reagents for the cereals, food, feed and fermentation industries. There is a clear need for good, validated methods for the measurement of the polysaccharides and enzymes that affect the quality of plant products from the farm gate to the final food.
  Today Megazyme is a recognised world leader in the development of high quality, innovative test technology; eight of its tests are USA recommended and/or Official Methods and many of its methods are industry standards worldwide. Success in achieving these goals has been due to innovative research together with an understanding of the needs of their customers.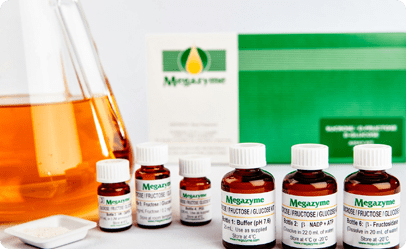 M
egazyme has its research and manufacturing facilities in Bray, Ireland and has sales and distribution agreements in over 30 countries. The success of Megazyme is not just related to the impressive product portfolio ( ~500 products), but to the standard of excellence achieved in developing, manufacturing and marketing quality products that meet market demands.
  Since 2003, Megazyme has expanded through the introduction of a Molecular Biology Division, allowing the production of enzymes for incorporation into new test kits. This new platform technology has resulted in the launch of a range of new research/analytical enzymes and many new and improved test kits, which are finding rapid adoption in the wine, dairy and food industries worldwide.